Heck, even climate scientists and activists need a beer after a week in the lab or on the street. And when they do, they may well turn to the beers below, thoroughly researched for their sustainability practices by 1 Million Women. 
Go overseas and aside from Vegemite, the next product you'll get asked about is probably going to be Foster's. Everyone knows that Australians love beer.
Thankfully, yes! Craft beer has taken off in the last 10 years or so, and with it comes an attitude of buying and selling locally, sustainable use of waste products, and a move towards more energy-efficient production. The rule I like to normally go with when I purchase anything is "local first". It cuts down on the carbon miles and encourages supporting the little guy! As such, some of these beers will be more appropriate for people in certain locations rather than others. But, all over the nation, there are great local and backyard brewers doing delicious things in the craft beer scene. So there's sure to be someone near you cooking up something good!
Also, If possible, drink from the keg. Less packaging means less landfill. Alternatively, many smaller brewers now sell growlers – a refillable half-gallon (just under 2-litre) bottle – that you can take to be filled over and over!
Here's a few brews that are doing their bit for mother nature :
Bare Cove Raddler (SA):
Preservative- and additive-free, Bare Cove was the first certified carbon-neutral beer in Australia!
There's added lemon, so this one has a bit of a summer vibe.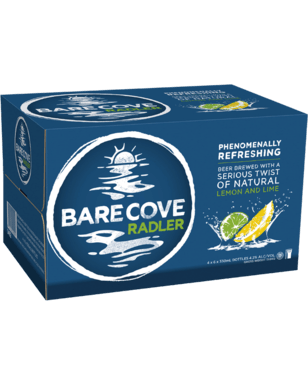 Mountain Goat Organic Steam Ale (VIC):
Mountain Goat was the first in Australia to create a certified organic beer. Their brewery uses solar panels, harvests rainwater, and reduces water use where possible.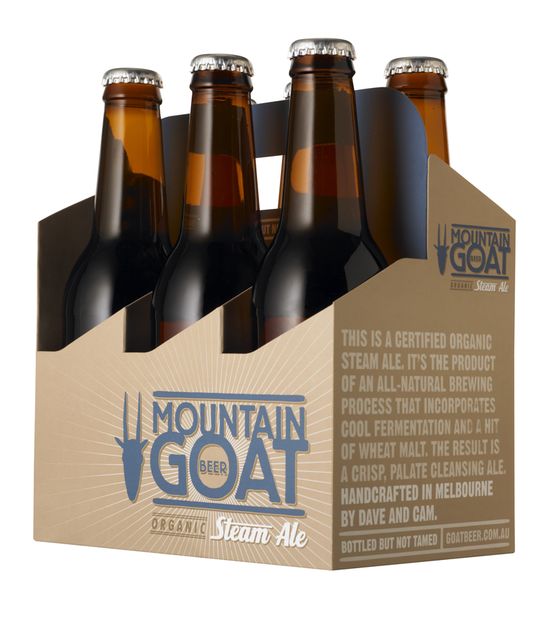 Coopers Pale Ale (SA):
One of the original craft beers to hit Australian shelves, Coopers brewery has won more than one award for excellence in environmental practices. Coopers has a cogeneration plant onsite, which enables them to provide most of their energy in-house, with excess power being sent back to the South Australian energy grid. It saves an estimated 15,000 tonnes of C02 emissions a year. They also use saline ground water, which is taken from 200 metres underground and treated onsite. On top of this, they recycle 35 million litres of water a year, and all glass and cardboard used in packaging is 100% recyclable.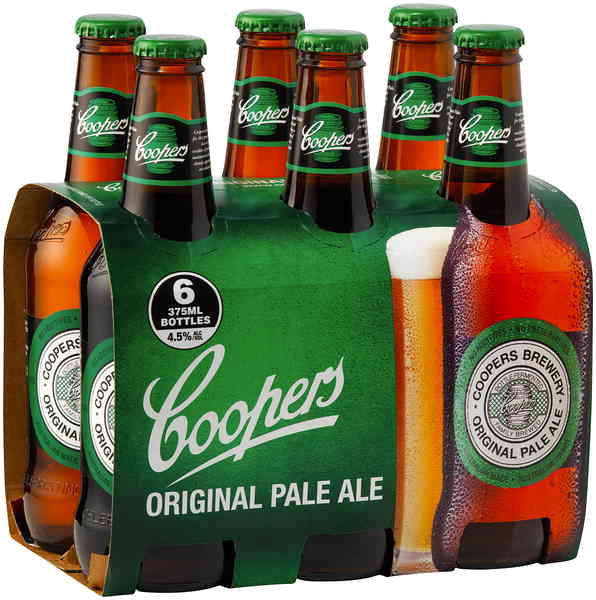 Cascade Green (TAS):
Certified carbon-neutral and bottled in the lightest-weight, highest-recycled-content glass bottle currently available in Australia. Packed in 100% biodegradable cardboard and printed with vegetable ink!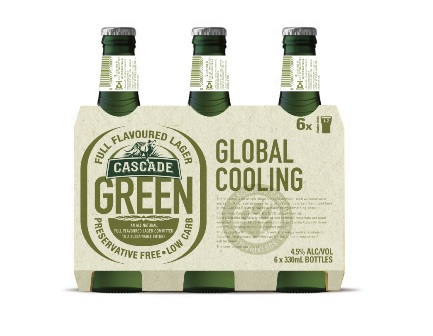 If you live in Melbourne then this bar on a bicycle is worth checking out. "Deano" loves sustainable beer and will cycle his way to your party to act as your climate conscious hostess with the mostest!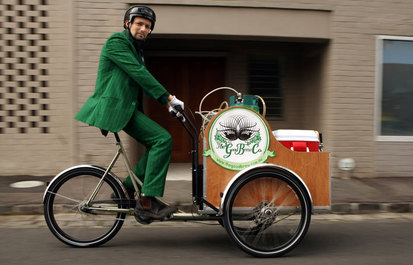 Frenchies is a small "gypsy" brewing company, operating out of existing breweries in Sydney. They compost spent grain and donate the remainder as cattle feed. With a focus on local ingredients, their single-barley malt beer can be traced from field to glass, while the organic pale ale is preservative-free and uses certified organic ingredients.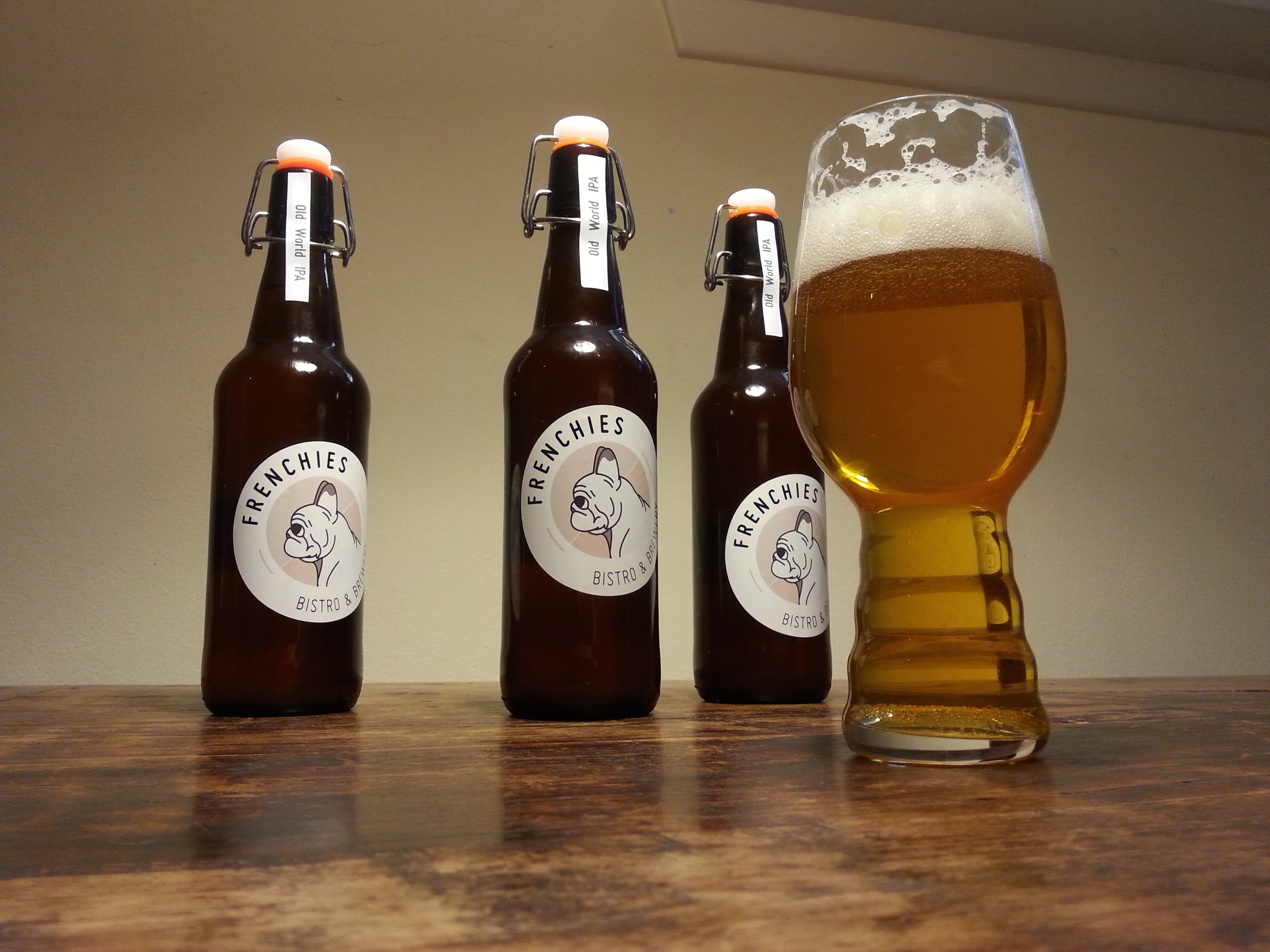 I spoke to Frenchies co-owner Vincent De Soyres about why he thought more brewing companies were taking on sustainable production methods. "Our team are all passionate trekkers and mountaineers, so for us it's important that we do what we can to take care of the land, and I think with the new generation of brewers we're seeing similar attitudes come up across the whole industry. Essentially, brewing is at the crossroad of agriculture and industry; therefore, with some good will, it's not hard to give back to the environment."
Did we miss any beers that you think should have made the list? Let us know in the comments section below.
Read this next: The lowdown on natural wine and why you should be drinking it.
One Million Women is more than our name, it's our goal! We're building a movement of strong, inspirational women acting on climate change by leading low-carbon lives. To make sure that our message has an impact, we need more women adding their voice. We need to be louder. Joining us online means your voice and actions can be counted. We need you.
Photo credits: top, CK Golf cc; others, One Million Women.